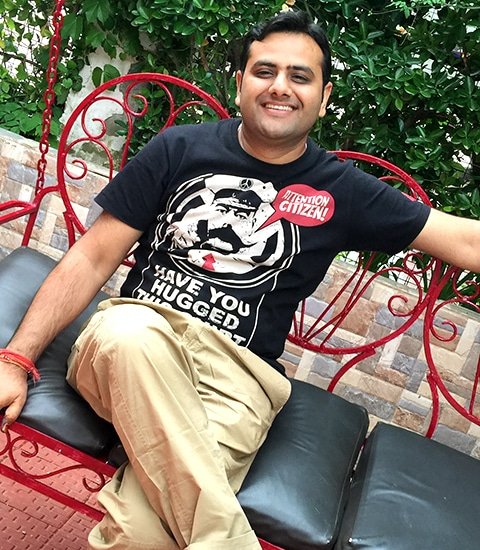 GAUTAM MURARKA
A UX/UI & Interaction Designer
I love defining, prototyping and designing experiences that solve real problems through user-centred design.
I'm a freelance UX/UI (user experience) consultant, designer, speaker and mentor living in Faridabad, INDIA.
Design is communication, so working with companies and teams  I design products and services that speak to people in a human way. The driving force in what I do is the impact that design has on people – I love designing to help people do something.
There's a lot be said fo a design that ignores people. People ignore it.  Design that values people brings value to people.
My skills and services include  information architecture and user journeys all the way through to usability reviews, interactive prototypes and UI design. These can be applied to  strategy for the launch of a startup or business who want to engage and attract customers all the way through to native apps for iOS and Android and  responsive web design.
Being effective is doing the right things for your business, so I never approach a project with a cookie cutter solution. Drop me a line if you'd like to see my latest portfolio.